Code:

H12

Weight:
Evens the skin tone; helps with skin irritation; restores a healthy skin. Adds more red in your henna mixes.
Rubia cordifolia root contains a red pigment which can be used to add a cool cherry red tone to your henna mixes
For face masks we recommend to use it together with rose powder, tulsi, multani mitti. It is not suitable for sensitive skin.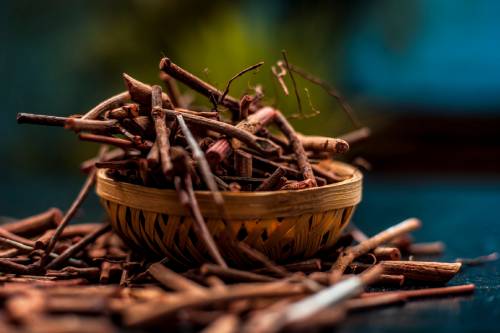 Ingredients (INCI): Rubia Cordifolia
Universal face pack: choose among the following herbs and mix: multani mitti, orange peel powder, neem, manjistha, rose powder. This dry mixture can be stored in a sealed container. Before use take 1-2 tbsp, mix with hot water and stir well. Wait 5 minutes and apply to face, avoiding the eye area. After 20 minutes rinse with water.
You could also mix the herbs with rose water (for every skin type); aloe vera juice; milk or honey (for dry skin); diluted lemon juice (for oily skin).