Khadi Balsam Hair Oil 210 ml
Code:

Kh002

Weight: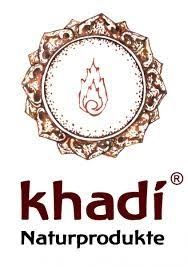 An exclusive herbal oil that helps control dandruff and relieve scalp itches. Made with Tea Tree oil, a powerful anti-dandruff agent, enriched with Fenugreek and Neem which have proven anti-dandruff properties and are useful to treat various scalp disorders. Also contains Mustard Oil which stimulates the hair roots to enhance hair growth.

Sesame is a deep penetrating oil and prevents dryness of the scalp. Tea tree prevents scalp infections while Neem is an antiseptic.
Camphor cools down the skin while Lemon keeps the scalp clean.
Mustard is a hair tonic which helps stimulate the scalp and promotes hair growth while Fenugreek is anti-bacterial and prevents the dandruff on the scalp.
Directions:
Part your hair and apply oil all over the scalp. Massage the scalp gently with fingers in a circular motion so that the oil gradually gets absorbed into the scalp. Leave for an hour or more before washing. Keeping it overnight is also very beneficial.
Ingredients:
Brassica juncea (Mustard oil), Citrus medica limonum oil (Lemon), Sesamum indicum (Sesame oil), Cinnamomum camphora (Camphor), Melaleuca Alternifolia (Tee Tree oil), Azadirachta indica (Neem).

No preservatives or artificial colours.

Certified by BDIH
210 ml